Interstate Commercial Driving School (ICDS) has been an accredited institution of learning for many years, and we are proud to be able to boast about some benefits of attending.
Our relatively small class sizes allow for more individualized attention by our experienced staff of professionals. With that allowance for more individualized attention, we strive to provide at least 30 hours of highway driving for each student; and, we teach to three different types of manual transmissions commonly used throughout the trucking industry!
It is a focused and proven curriculum combined with individualized hands-on training that is recognized and appreciated by trucking companies throughout the United States.
Here is just a sampling of companies who have hired ICDS graduates:
May Trucking Company of Salem, OR
National Carriers of St. Liberal, KS
Windy Hill Foliage of Eustis, FL
Swift Transportation of Phoenix, AZ
Covenant Transport of Chattanooga, TN
Werner Enterprises of Omaha, NE
Squire Transport of Olive Branch, MS
TransAm Trucking of Olathe, KS
Abilene Motor Express of North Chesterfield, VA
Western Express of Nashville, TN
C.R. England of Salt Lake City, UT
Prime, Inc. of Springfield, MO
Pepsi Cola Company of Brooksville, FL
Budweiser of Largo, FL
Schneider National of Green Bay, WI
US Xpress of Chattanooga, TN
Our truck driving school recognized by the leaders in the industry as an institution that produces a "high quality and well trained student".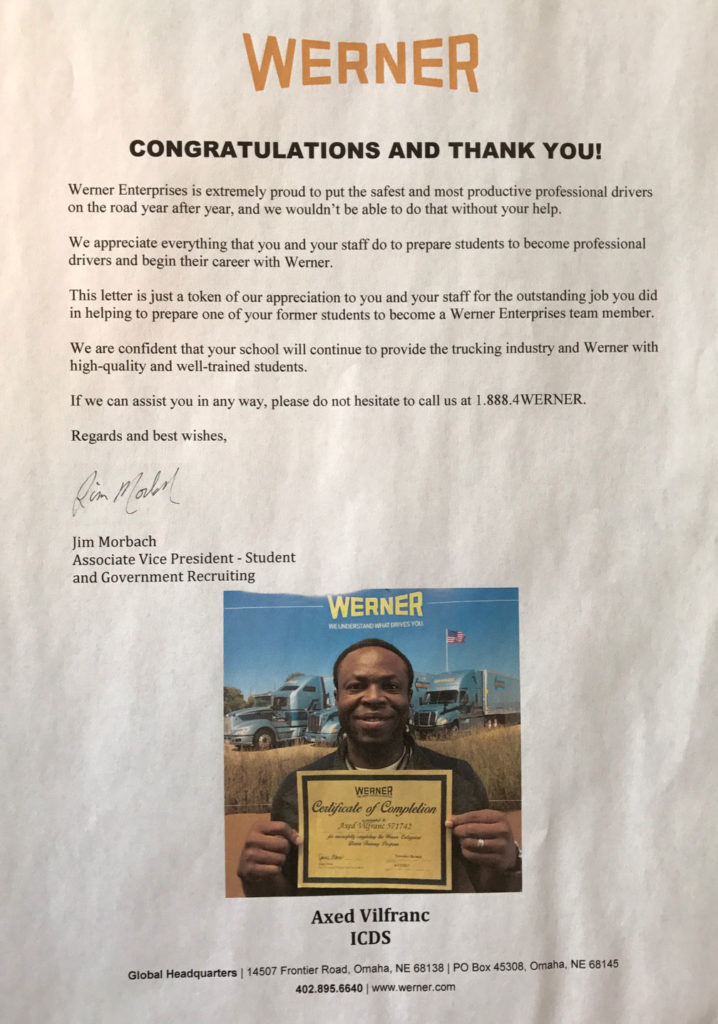 Are you ready to enter something that is more than just a job? Are you ready for a meaningful career? Then let us help you realize your potential in the trucking industry. Call us now at (352)794-6080!